Our board is comprised of business executives and leaders within the community. Each board member shares several common characteristics. They want to help raise awareness for charities, events and good causes within the community. They also want to see Ohio State athletics succeed.
WE ARE PROUD TO HAVE THE FOLLOWING MEMBERS ON OUR BOARD
**All board members are not compensated for their advisory and efforts but purely volunteering their expertise and time for the well being of the cause and their love and passion for Ohio State athletics.
WE ARE PROUD TO HAVE THE FOLLOWING MEMBERS ON OUR BOARD
**All board members are not compensated for their advisory and efforts but purely volunteering their expertise and time for the well being of the cause and their love and passion for Ohio State athletics.
WE ARE PROUD TO HAVE THE FOLLOWING MEMBERS ON OUR BOARD
**All board members are not compensated for their advisory and efforts but purely volunteering their expertise and time for the well being of the cause and their love and passion for Ohio State athletics.
CO-FOUNDER, GENERAL MANAGER & BOARD MEMBER
Cardale Jones led the Buckeyes to the inaugural College Football Playoff National Championship during the 2014-2015 season. His performances against Wisconsin in the Big Ten Championship game, Alabama in the college football semifinals and Oregon in the National Championship are some of the most iconic wins in Ohio State's coveted history. Cardale played several seasons in the NFL with the Buffalo Bills and San Diego Chargers. He graduated from Ohio State in 2017. Cardale is a founding partner of The Foundation and looks forward to connecting student athletes with local charities.
CO-FOUNDER AND BOARD MEMBER
Brian Schottenstein graduated from the University of Miami, FL in 2009 with a BBA in Entrepreneurship. Brian is the President of Schottenstein Real Estate Group. Brian has been responsible for developing over $1 billion in multifamily and mixed use developments. He was recently named one of the Smart 50 executives by Smart Business Magazine and is currently a columnist for that magazine. Brian was also recently selected as a Future 50 leader by Columbus CEO magazine and 18 Difference Maker by Columbus Jewish News. Columbus Business First named Brian as part of the Power 100 in 2021 and 2022. He is on the board of several organizations including Co Founder of The Foundation, the Former President of the Columbus Apartment Association, Vice President of Lifetown where he recently received the Lifetown Legend honor and Treasurer of the Ohio State University Hillel. Brian was an Ohio Electoral College Member, Judge of Miss Ohio USA '12 and '17 as well as Miss Michigan USA in 2014 and a scorer for the 2013 Presidents Cup.
Jeffrey Schottenstein is the founder and CEO of the TACKMA sportswear brand and the named benefactor of the Jeffrey Schottenstein Program for Resilience at the Ohio State University. Committed to helping others and leading by example, Jeffrey is a champion for mental health awareness and the services people need to live healthy lives with meaning. Jeffrey also serves in leadership roles at a variety of investment vehicles – including SEI Inc., the Schottenstein Property Group and SB360 Capital Partners.
In 1985 Ron graduated from The Ohio State University with a Bachelor of Science degree in Marketing and was a member of the Men's basketball team from 1981-1985. His teammates voted Ron as captain during his junior and senior years. After his final season, Ron earned All-Big Ten honors and was the team's MVP.
The 2021-2022 basketball season marks his 25th year as the on-air expert analyst for his Alma Mater's Men's Basketball radio network. Over his broadcast career, he has covered three Final Fours, one NIT championship, and 8 NCAA regionals.
Ron purchased Three Leaf Productions in February of 2003, and as President & CEO, he is the visionary leader and critical decision-maker. Relying on his experience and judgment, he plans and directs all aspects of the organization's policies, objectives, and initiatives to accomplish Three Leaf's goals.
Working with an array of Fortune 500 companies, Three Leaf Productions provides integrated marketing and printing services nationwide. It has been honored as one of Central Ohio's top 50 fastest growing companies by Columbus Business First. Three Leaf was also selected as one of the 2015 Smart 50 Award Honorees by Smart Business Magazine. In 2016 & 2020 the Ohio Minority Supplier Development Council presented Three Leaf with the prestigious Minority Business Enterprise of the Year award for Class III. The OMSDC has over 800 MBE members.
In addition, Ron and his wife Lavita founded LARS Properties, LLC in 2015 and share the ownership with each of their four children. The company's services include property management, real estate investment, and commercial painting. Over the last six years, LARS has received and completed major painting contracts with some of the top General Contractors in the country. In 2018 LARS Properties received the top family business award by OhioMBE. LARS Properties, LLC real estate investment business portfolio includes residential & commercial properties in Columbus and apartment/condominium complexes in northeastern Ohio.
He also serves on the board of Heartland Bank, the Ohio Basketball Hall of Fame, Metro Schools and Canton Outside of Canton. COOC operates in his hometown of Canton and has organized food giveaways in 2020 & 2021 that provided meals for over 2,500 families during the holiday seasons.
GENERAL MANAGER OF BASKETBALL & BOARD MEMBER
Entrepreneur with $500M+ in financial exits. He spent 25 years with the U.S. Department of Defense as the Director of Logistics for the East Coast. Bill oversaw an organization with over 2,500 people. He was recognized with the Vice President Gore Award in 1995 for his contributions and successful leadership.
After leaving the DoD, he owned a vending management company that operated throughout the US. He signed some of the largest vending contracts in the country including UPS and USPS.
In 2009, Bill purchased National Entertainment Network (NEN) from Coinstar. He restructured NEN by improving the company's product offering, logistics processes, and buying costs. In 3 years, he grew NEN to 20,000+ locations and increased revenues from $91M to $200M+. In 2012, sold NEN to Monitor Clipper Partners for $100M+.
Most recently, Bill purchased Smarte Carte, whose luggage carts, lockers, and massage chairs are ubiquitous in airports worldwide. After extensive improvements and reorganization, Smarte Carte was sold to 3i Group PLC, a British buyout firm, for $385 million, 23X its cash investment.
Bill also owns a $60M real estate portfolio and 53 Verizon stores that service Michigan, Ohio, Florida, and Minnesota.
Christopher T. O'Shaughnessy is an Athlete Agent registered with the State of Ohio and an attorney and the founder of The O'Shaughnessy Law Firm. For almost 25 years and with big law firm experience, Chris has served construction, real estate, business, sports, and entertainment clients as a counselor and litigator, and has handled cases all over the United States, most notably the post-9/11 World Trade Center/Deutsche Bank litigation in New York City with over $600 million in potential exposure and billions of dollars of lower Manhattan redevelopment. He has negotiated deals for, handled claims arising from, and litigated, arbitrated, and mediated disputes associated with hundreds of projects.
Chris lectures frequently across the United States regarding sports and business litigation and construction law, and has been published numerous times including as an author of Baldwin's Ohio Construction Law Manual. He was an instructor at The Ohio State University School of Architecture, teaching architectural students about the Principals of Construction Law.  He is an advisor to the Association of General Contractors of Ohio and the Independent Electrical Contractors, and a regular speaker at the AGC of Ohio's Annual Convention.  He has been honored as an Ohio Super Lawyer, Business First of Central Ohio Magazine's Top Lawyers, Columbus CEO Magazine's Top Lawyers, a Fellow to the Columbus Bar Foundation, and a Fellow of the Litigation Counsel of America.
Chris is a graduate of The Ohio State University and Capital University Law School.  At Ohio State, Chris played rugby for the 3rd ranked team in the U.S. and rowed for the Crew Team.  He was elected and served as an Executive Officer of the Ohio State Crew Team.  He is a graduate of the IADC Trial Academy at Stanford University Law School in Palo Alto, California.
Chris has served as Chairman of the Board of After-School All-Stars Ohio since 2013 and sat with founder and former Governor Arnold Schwarzenegger on the National Board of After-School All-Stars in Los Angeles, California.
He resides in New Albany, Ohio with his wife Renee and three children, Michael (a current Ohio State football player), Katie, and Claire.
Urban Meyer is one of the most successful college football coaches of all-time. He is a three time national champion. He led Ohio State to the inaugural College Football Playoff National Championship in 2014. Urban had an unprecedented record against TTUN, going 7-0.  He ranks third all-time in win percentage only trailing Knute Rockney and Frank Leahy. Urban is unanimously considered one of the greatest recruiters of talent in college football history with countless former players in the NFL, many of which were drafted in the first round. Urban previously worked as a college football analyst for both FOX Sports and ESPN.
J.T. Barrett is the winningest quarterback in Ohio State history. His record as a starter was 38-6 with an .864 win percentage. He helped the Buckeyes reach two Big Ten Championship Games and a pair of College Football Playoff berths. Fans will always remember his perfect 4-0 record against TTUN. Additionally, Barrett holds several Big Ten Conference records including most passing touchdowns (104) and total touchdowns (147). He passed Drew Brees for most career offensive yards, with 12,697. J.T. is currently the quarterback for the The Edmonton Elks. He was also a member of the New Orleans Saints, Seattle Seahawks and Pittsburgh Steelers. Barrett is known for his leadership skills. He will bring this characteristic to the board of The Foundation.
Troy Smith is one of the most decorated Ohio State Football players of all-time. He was recognized as an All-American, and was a candidate for the Heisman Trophy, and won the trophy in 2006. He was drafted in the 2007 NFL Draft to the Baltimore Ravens in the fifth round. He also played for the San Francisco 49ers. Troy graduated from Glenville, he was coached by Ted Ginn Sr., who is the father of his long-time friend and teammate, Ted Ginn Jr. Together Smith and Ginn took on their college career at The Ohio State University. The career highlights and awards Troy Smith achieved alone in 2006 were, Heisman Trophy, Chic Harley Award, Walter Camp Award, Davey O'Brien Award, Archie Griffin Award, Associated Press Player of the Year, Sporting News Player of the Year, Unanimous All- American, Big Ten Offensive Player of the Year, and Ohio State #10 retired (2014). Troy is actively involved in charities and nonprofits advocating for mental health.
Rick is the President of Ricart Automotive Group, one of the largest automotive dealers in the United States based in Columbus, Ohio. The Ricart family has a long and storied tradition in the Columbus market. Ricart Automotive was established in 1950 and has turned into a multi-generational success. The Ricart commercials are some of the most well-known TV and advertising spots in Central Ohio. Rick has been at the forefront of the NIL initiative, connecting student athletes with sponsorship opportunities. Rick is very involved in the community as well. Rick has served A Kid Again in various ways, most recently as the 2021-2022 Columbus chairman and board member. He also is a Ronald McDonald House volunteer and partner and is a champion for the Ricart R-Community Program and helped initiate the company's internal One of R Own 501(c)3 which supports employees in need.
Santonio Holmes is one of the most prominent Ohio State wide receivers of all-time. Holmes caught 140 passes for 2,295 yards and 25 touchdowns, while gaining 3,123 all-purpose yards at Ohio State. Holmes is famous for his MVP performance of Super Bowl XLIII as the Steelers beat the Arizona Cardinals in 2010. In addition to a successful college and professional career, Santonio is actively involved in helping with charities and nonprofits. He looks forward to bringing his experience on and off the field to The Foundation.
Evan Turner is a former NBA athlete who was drafted as the 2nd overall pick in the 2010 NBA Draft by the Philadelphia 76ers.  He most recently served as an assistant coach for the Boston Celtics.
Turner is an experienced investor with a diverse portfolio which includes commercial real-estate holdings, commodities, fashion-retail, cryptocurrency, and technology. He is the co-host of the podcast series Point Forward with Andre Iguodala which launched in January 2022.
Evan has a strong commitment to philanthropic endeavors in his hometown of Chicago, Illinois and Columbus, Ohio where he played his collegiate career at The Ohio State University.
Evan currently resides in Columbus, Ohio.
Matt Terwilliger is from Troy, Ohio and attended The Ohio State University from 2004-2008.  During that time he was a 4 year letter winner as part of the Men's Basketball team.  He also served as the captain of the 2007-2008 team.  During his time at Ohio State Matt won two Big Ten Championships and played in the National Championship game in 2007.  Matt graduated with a degree in Family Resource Management and Consumer Affairs. After graduation Matt moved to Europe and played three seasons of professional basketball in Germany.
In 2011 Matt put his degree to use and started his career in the Financial Services industry as a Financial Advisor at Merrill Lynch.  In 2014, Matt joined The Edwards Group at Morgan Stanley. During that time Matt has qualified for the Rising Stars program every year.  A program designed to recognize top Financial Advisors early in their careers.  Matt earned his CFP designation in 2017.  Matt was also awarded the prestigious 40 under 40 award by Columbus Business First in 2018.
Matt lives in Upper Arlington with his wife, Meghan, their son and two daughters, Micah, Margot and Klara, and two dogs. In his free time, Matt volunteers to help A Kid Again, Varsity O, and St. Stephen's Community House. He enjoys playing basketball, golfing, snowboarding, and spending time with friends and family.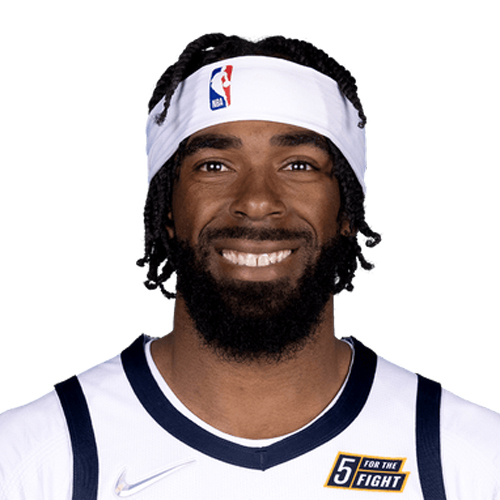 Mike's highly decorated career began long before he made it to the NBA. Conley attended Lawrence North High School in Indianapolis, where he led the basketball team to three consecutive state championships and an overall record of 103-7 in his four years as the starting point guard. He was selected to the McDonald's All American Team and named to the Parade All-American Third Team. After completing high school Conley decided to attend The Ohio State University to play basketball at the collegiate level.
During his lone season at Ohio State, Conley helped to lead his team to a Big Ten conference championship and a runner-up finish in the 2007 NCAA Tournament. After his freshman season, Conley decided to enter the NBA draft, and was drafted by the Memphis Grizzlies, as the 4th pick in the 2007 NBA Draft.
Mike spent the first 12 seasons with the Memphis Grizzlies where he became the Grizzlies all-time leader in points, assists, and steals. Mike was traded to the Utah Jazz before the start of the 2019-2020 season to continue his playing career while trying to compete for a championship. As a result of Mike's exceptional play During the 2020-2021 season, he was recognized as a NBA-All Star for the first time in his career.
Not only does he excel on the court, but he prides himself on being a role model off the court. Mike is a man of great character who has a passion for giving back to others. He has donated countless hours and resources to aid in closing gaps for all children and for the African American community, specifically pertaining to Health and Wellness, Access/ Opportunities, and Education. Mike has been recognized for his character and his philanthropic efforts throughout his career winning the NBA Sportsmanship Award (3x), being a finalist for the Season long NBA Community Assist Award (4x) and winning the NBA Teammate of the Year award.
In his spare time, Conley Jr. loves playing golf, video games, exploring new technology, hanging with friends, and spending valuable time with his family; especially his wife Mary and their 3 sons Myles, Noah, and Elijah.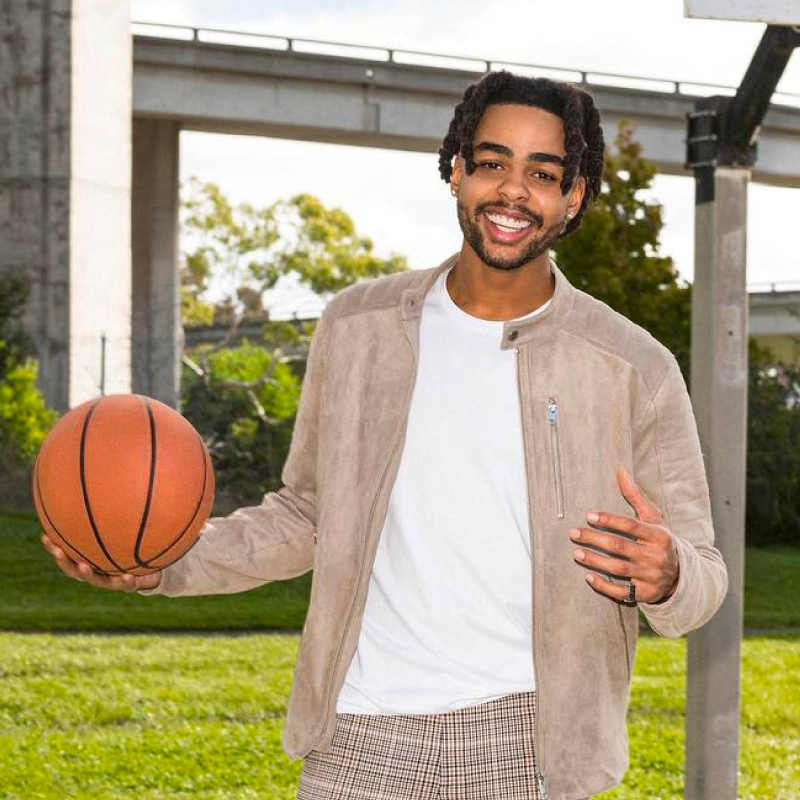 D'Angelo is a current NBA superstar for the Los Angeles Lakers. He was selected as a McDonald's All-American in 2014 and played college basketball for the Ohio State Buckeyes. He was the second overall pick in the 2015 NBA draft by the Los Angeles Lakers. Formerly playing for Ohio State in 2014-2015, Russell earned the Oscar Robertson Trophy, Wayman Tisdale Award and Jerry West Award. He was named a consensus first-team All-American, as well as first-team All-Big Ten and Big Ten Freshman of the Year. In 2019, Russell was selected as an NBA All-Star.
Laura is an experienced attorney that handles all facets of business, real estate transactions, and real estate development matters for her clients. Laura also handles business and commercial/corporate matters, various governmental law areas and board of revision/board of tax appeals work. Laura has handled a number of high-profile cases including the Jerome Township Innovation City of Columbus Impound Lot, the Gowdy Field redevelopment, the Lincoln Theatre Redevelopment, the TechSouth JRS project and the Northeast Area Pay As We Grow Development Program. Laura served as counsel to CAPA and the Lincoln Theatre Association and associate general counsel to the National Fraternal.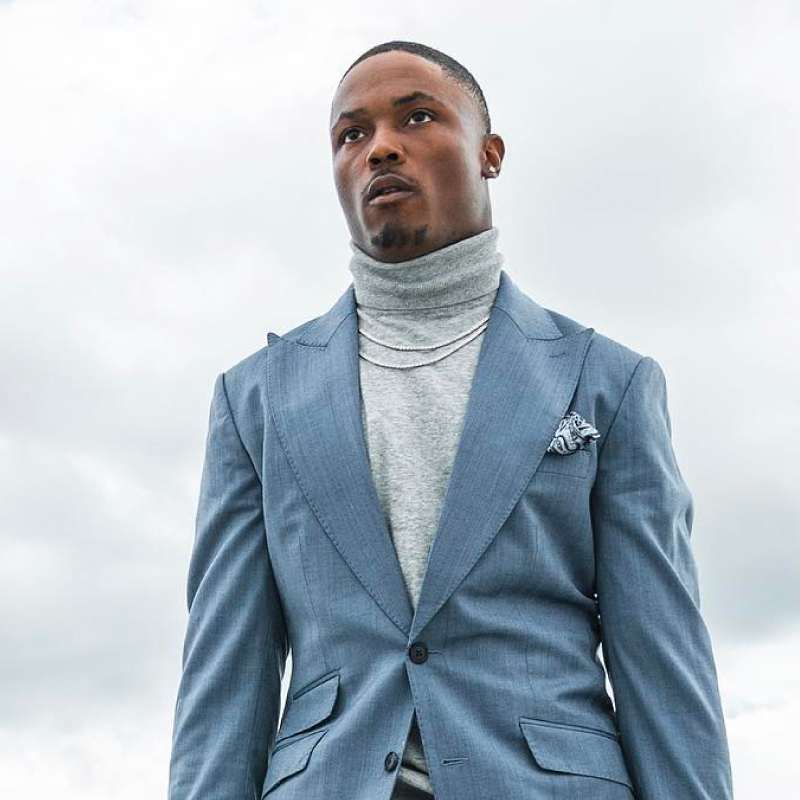 Terry McLaurin is an NFL superstar for the Washington Commanders. Terry was a 2022 Pro Bowl selection. He was named to the PFWA All-Rookie Team during his first year in Washington. In his first three seasons, he's averaged more than 1,000 yards per year. While at Ohio State, McLaurin had 1,251 receiving yards and 19 touchdowns. He ranks among Ohio State's top 15 receivers in four major categories. Terry was a two-time team captain in 2017 and 2018. He was a part of Ohio State teams that won a national championship over No. 2 Oregon in 2014, Big Ten championships in 2014, 2017 and 2018, and bowl game wins over No. 1 Alabama (in the 2015 Sugar Bowl), No. 8 Notre Dame (2016 Fiesta Bowl), No. 8 USC (2018 Cotton Bowl) and No. 9 Washington (2019 Rose Bowl). He also played in four victories over Michigan and was red-shirting during another victory. Terry will bring the leadership he's always possessed on the field to our board of directors.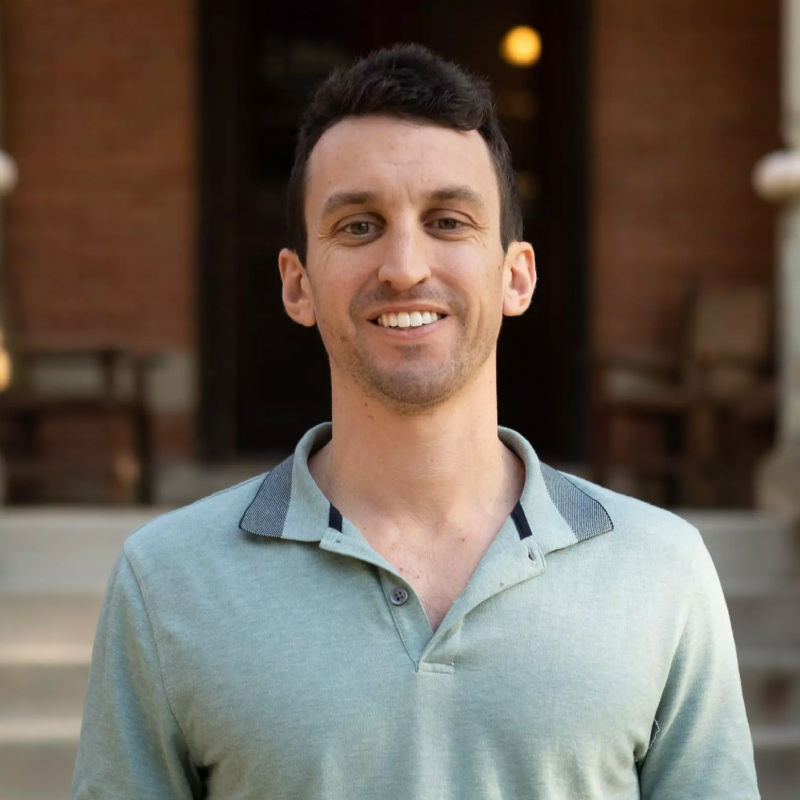 Jason is the President of The Media Captain, a digital marketing and web design firm based in Columbus, Ohio. The Media Captain has received national recognition, being named a Top 1% Marketing Agency in the United States. Jason also Co-Founded DermWarehouse, one of the largest dermatologist owned eCommerce skincare websites. Jason has contributed and been quoted in many well-known publications, such as Entrepreneur.com, the New York Times and Forbes. Jason and his team at The Media Captain have worked with hundreds of businesses, many in Columbus, to improve their online presence.
Corey Schottenstein is an innovator and a leader in today's young business world. As Managing Partner of Schottenstein Real Estate Group, Corey works to expand the company's real estate interests nationwide, and provides the underlying creative vision for each individual project and the company as a whole. Most recently, Corey took on a unique project, when he developed a 16,000 square foot resort-inspired mansion in Palm Beach, FL on speculation, which he ultimately sold to an NBA team owner for $50,000,000. Mr. Schottenstein is also an investor and published financial author, with articles featured in Yahoo Finance and CBS MarketWatch. Some of his favorite memories from youth consist of hanging out and tossing the football in the Woody Hayes facility throughout the 90s, and beyond, frequently attending OSU football practices and interacting with players and coaches from a young age.
DIRECTOR OF FINANCE & AUDIT & BOARD MEMBER
Mike is the Founder of Impact Quotient (IQ), an impact agency that works with visionary leaders to maximize the intersection of purpose and profit. IQ helps companies profitably launch, grow, and scale their good ideas. A CPA and former nonprofit auditor, Mike served as CFO of a global leadership organization for 20 years and serves on the Board of EverFree, a nonprofit dedicated to accelerating freedom for human trafficking survivors, and the Hawk Foundation, which serves families of children with special needs. Since founding IQ, Mike has consulted with multiple for-profit and non-profit organizations, including some of the world's most recognizable brands. Born and raised in northwest Ohio, Mike graduated summa cum laude from Taylor University and currently resides with his family outside of Indianapolis. Mike and the IQ team are proud to partner with Brian and Cardale to help get The Foundation launched as a nonprofit and will serve on the Board as chair of the Finance and Audit committees.
Robert J. "Skip" Weiler began working at The Robert Weiler Company in 1985,
following in the footsteps of his father and grandfather. He soon became the third generation to serve as president of the family business, specializing in the brokerage and development of residential, commercial, industrial, institutional, and mixed-use properties. His responsibilities include leading large-scale development, overseeing the commercial brokerage division, managing commercial and residential property, and cultivating partnerships throughout Central Ohio. His enduring ambition and steadfast partnerships have led to the transformation of thousands of acres into industrial and commercial developments, residential subdivisions, apartment developments and mixed-use projects. Skip has also been involved in the ownership and development of numerous additional projects including shopping centers, assisted living facilities, historical restorations, hotels, golf courses and apartment developments.
Mehek Cooke is the Managing Partner of Ten Talents NIL, LLC which is a sports agency she started with Former National Championship quarterback and NFL player Cardale Jones and communications expert Jordan Ohler.Mehek brings over a decade of public affairs and legal experience working at the highest levels in both the public and private sector. She manages projects in business development, TV advertising, digital, and paid media marketing. Mehek also provides counsel to Fortune 500 companies and small businesses. Her experience and commentary on political and public affairs can be seen on national and local news outlets in the United States and Canada. Mehek leads with the belief that talent, opportunity, and grit can take you a lot of places, and she's committed to helping athletes protect their brand, reputation, and legacy – both on and off the field.
Daniel Sa is the President of NFM Lending – Great Lakes Division, a full-service mortgage lender that funds in excess of 9 billion in mortgage loan volume per year. Scotsman's Guide has recognized Daniel for his numerous accomplishments in the mortgage industry, including being named Top 1% originators in the country from 2015 to 2021, #1 in Central Ohio, and top 3 in the state of Ohio. In 2021 Daniel was proudly accepted into YPO (a global leadership organization of extraordinary chief executive) where he continues to serve. Originally from Rio de Janeiro, Brazil, Daniel has a passion for travel, but nothing says home like Ohio where he has been a resident for over 20 years. Daniel is fluent in English, Spanish and Portuguese.
Brent is the President and CEO of BBI Logistics, a freight brokerage firm based out of Columbus, OH. BBI was founded in 2017 and ranked #1 on the "Columbus Business First Fast 50" list in 2021. As a Columbus native, Brent has inspired to become a bigger part of the community through philanthropy, influence, and business development. His commitment to this objective has only begun in maintaining the companies headquarter operation in downtown Columbus, promising to add 1,000+ jobs, while also giving back to the community through "BBI Gives Back".
Justin Zink is the Senior Vice President of External Relations & Strategic Alliances at the Ohio Chamber of Commerce. Since being named to the position, Zink has overseen historical growth, modernized member engagement practices, enhanced member benefits, and helped elevate the Ohio Chamber's position as the leading voice for business in the state.
Zink joined the Ohio Chamber in 2019 after working in Washington, D.C. for 11 years in various policy and political roles at trade associations, on Capitol Hill as well as federal and state political campaigns.
In addition to his work at the Ohio Chamber, Zink also serves on the board of directors for the Association of State Chamber Professionals and the Ohio Chamber Health Insurance Agency.
Justin and his wife, Katelyn, reside in Worthington, Ohio with their son, Gunnar, and dog Percy.
Laura is an experienced counselor that handles all facets of business, real estate transactions, and real estate development matters for her clients. Laura also handles business and commercial/corporate matters, various governmental law areas and board of revision/board of tax appeals work. Laura has handled a number of high-profile cases including the Jerome Township Innovation City of Columbus Impound Lot, the Gowdy Field redevelopment, the Lincoln Theatre Redevelopment, the TechSouth JRS project and the Northeast Area Pay As We Grow Development Program. Laura served as counsel to CAPA and the Lincoln Theatre Association and associate general counsel to the National Fraternal.